New building house in Sitges – Golf. Ecological
New building house in Sitges – Golf. Ecological
Ecological
450 m2 - 5 Rooms / 4 Baths
2.500.000 €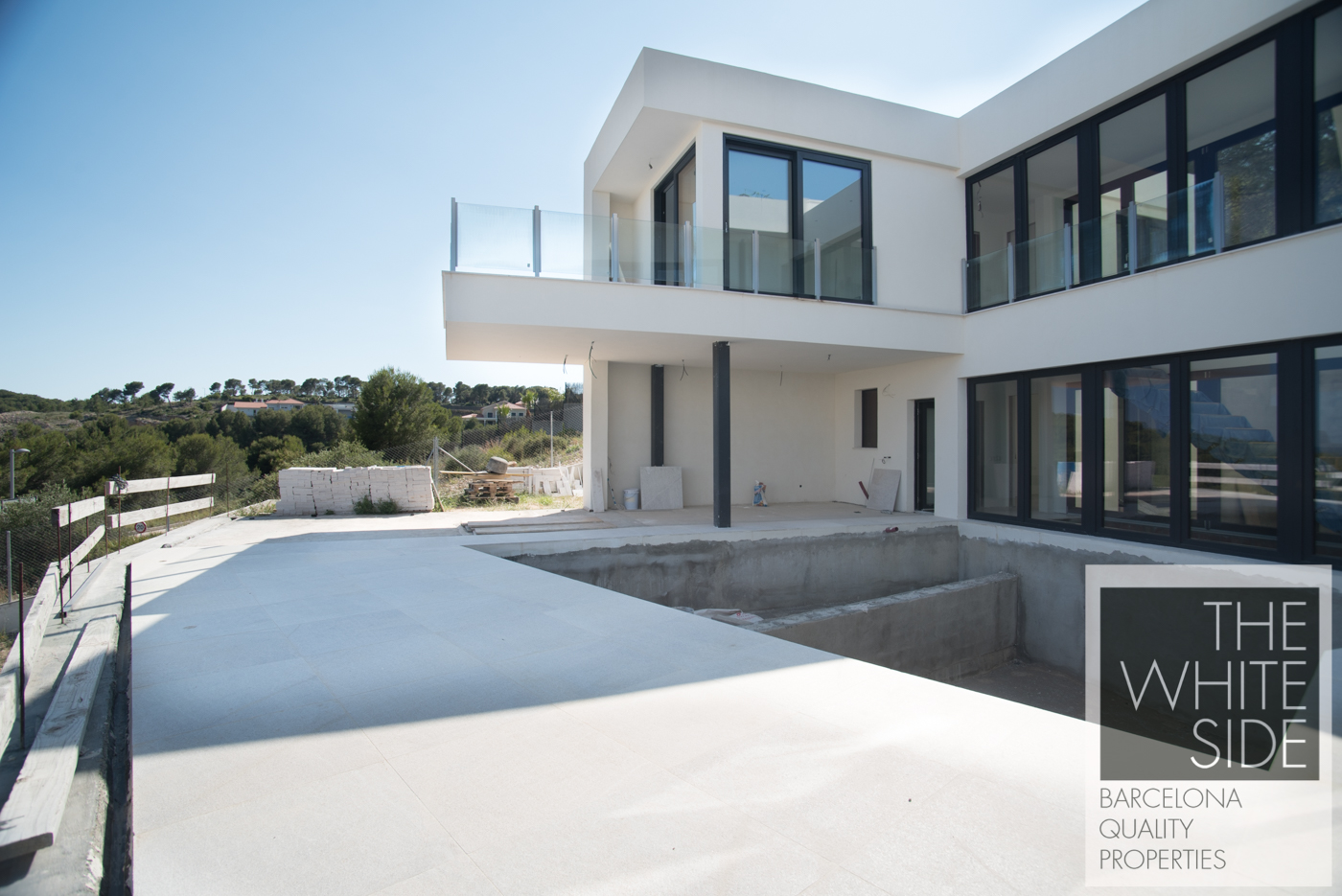 Reference: 0950
Think big, Think best. Thinking about maximum luxury and respect for the environment are concepts that works together.
New construction house in the final phase of construction, with 450 sqm build on a 1.300 sqm plot. Oriented to the sea, with a high degree of privacy with respect to the exterior, everything and the width of its glass façade.
This is what we have in our mind, while we carry out this construction in Sitges, an elegant and cosmopolitan location near Barcelona.
We believe it is the best way to show you how we build your dream house dressed in green, the color of health and ecology.
We take into account every little detail to reach excellence, from the selection of industrialists, architects, designers and builders to the use of ecological products, which help us achieve the highest possible quality and maintain our love for the planet Earth.
Unbeatable views to the sea and the mountains, where you can have a peaceful and relaxed life, with the sound of water from the fountain and organize meetings, dinners and meals, to share life with your loved ones.
So, the water that is one of the most precious assets we have, and we have designed the system that will allow us to reuse it as many times as possible, through natural filtering and recycling systems.
Very large day area, kitchen with large office, double bedrooms, en suite and with dressing rooms. Comfortable access to exterior areas, area for service, gym, car parking for several cars.
Chemistry Free Pool: 40 sqm pool. Automatic cleaning through a system that uses live plants.
Garden: Mediterranean vegetation and trees acclimatized to the area. We use recycled rainwater to irrigate the gardens.
Air conditioning control: Double glazed windows of the highest quality, ventilation systems with energy recovery and Aerotermia. Awnings and sun protection systems. Geothermal Heating and cooling. Solar panels.
Water Saving: Heating and hot water can be achieved through a combination of geothermal techniques and solar panels. All appliances and faucets are equipped with water saving systems.
Energy Saving: We have achieved up to 83% reduction in energy consumption. The newest technology and all our efforts have been made available to this ambitious goal.
Contact us for more information, and we can arrange a visit for you.