Refurbished Loft Style in Raval – Barcelona. Ground Floor
Refurbished Loft Style in Raval – Barcelona. Ground Floor
87 m2 - 2 Rooms / 2 Baths
225.000 €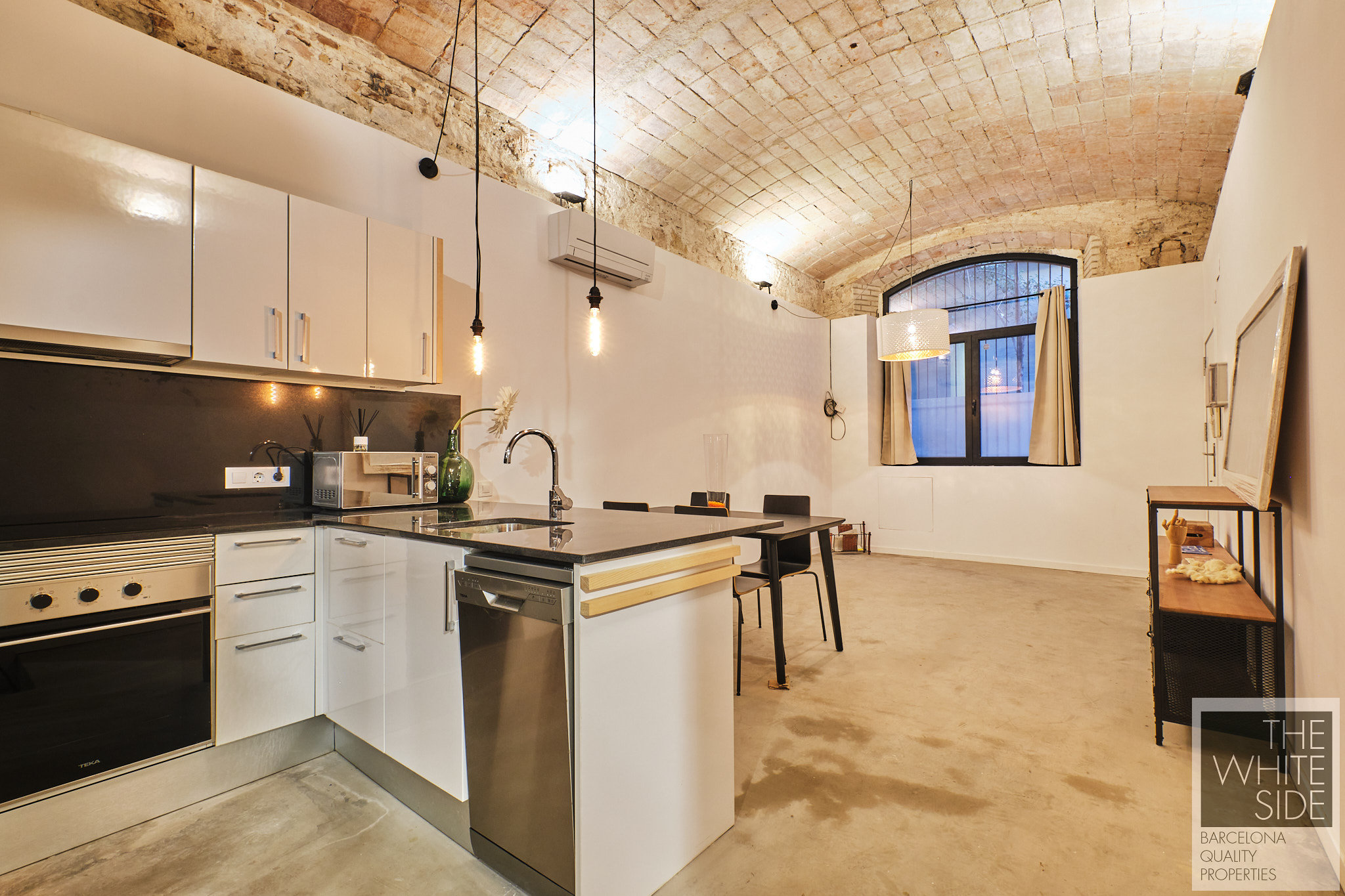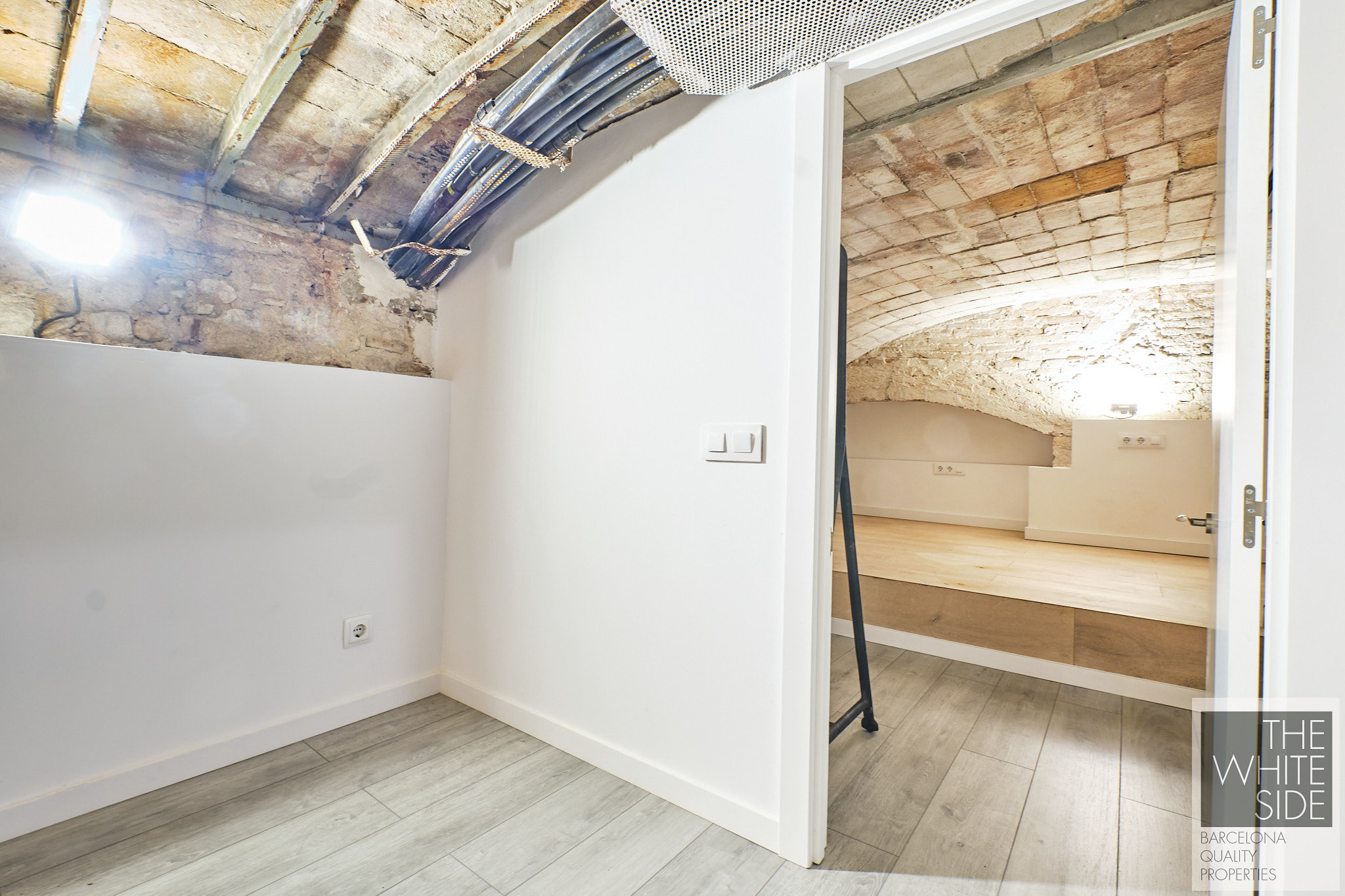 Reference: 0674
Newly renovated loft in Sant Gil street, few meters close to Ronda Sant Antoni.
87 m2 approximately, in duplex format. Exceptional recovery of the vaulted ceiling, which has been fully restored. The property appears as a Store in the Land Registry.
Very high ceiling. On the ground floor it is distributed in a day area, facing the street and with a large window. 1 full bathroom and a spacious bedroom, with a second en-suite bathroom and access to the building's patio. On the upper floor we have a study area and a room (all with windows).
The floft has been renovated with an anti-humidity system with a 20-year guarantee. It has a Certificate of Energy Efficiency and Certificate of Habitability.
American kitchen, equipped. The loft has lighting and the bathrooms have sinks, toilets and showers.
Aluminum carpentry, with double glazing and air conditioning with heat pump, for the air conditioning of the property.
Do not miss this unique opportunity, The White Side, the best companion for your new home or business.
Contact us, we will be glad to provide you with more information and advise you on your best option.
The price offered does not include taxes or fees and the property does not include furniture.